Read Time:
6 Minute, 42 Second
A healthy lifestyle is essential for overall well-being and longevity. By making small changes and adopting healthy habits, you can have a significant impact on your physical and mental health. From maintaining a balanced diet to getting regular exercise, there are five essential habits that can help you achieve a healthy lifestyle. These habits include eating nutritious foods, engaging in physical activity, managing your weight, getting enough quality sleep, and reducing stress levels. Incorporating these habits into your daily routine can lower your risk of chronic diseases such as heart disease and improve your overall health. By prioritizing these habits, you are taking proactive steps towards living a healthier life.
1. Healthy Diet
A healthy diet plays a crucial role in maintaining overall health and preventing a range of diseases, including high blood pressure and diabetes. By consuming a variety of minimally processed, whole foods, individuals can ensure that they receive the necessary nutrients for their bodies to function optimally.
A good diet should consist of a balanced combination of whole grains, vegetables, fruits, nuts, and natural sources of protein. These foods provide essential vitamins, minerals, fiber, and antioxidants that help protect against chronic diseases and promote well-being.
One example of a healthy breakfast choice is the meal shared by entrepreneur Richard Branson. He starts his day with a balanced combination of fresh fruit, whole grains, and natural yogurt. By choosing minimally processed options, Branson ensures that he receives a wide range of nutrients while minimizing the consumption of harmful additives and preservatives commonly found in processed foods.
By adopting a healthy diet that includes a variety of whole foods, individuals can significantly reduce the risk of high blood pressure, diabetes, and other health issues. It is also important to consult with healthcare professionals or registered dietitians for personalized recommendations based on individual needs and health conditions.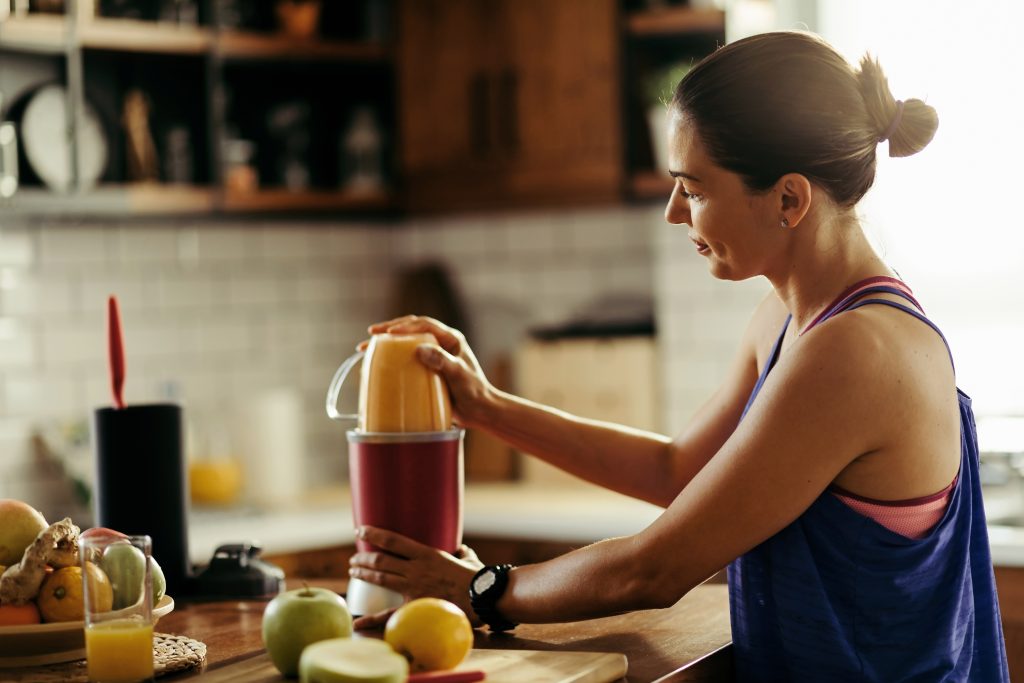 2. Quality Sleep
Quality sleep plays a crucial role in maintaining overall health and well-being. It not only helps us feel refreshed and energized but also supports various bodily functions, including memory consolidation, immune system function, and emotional regulation. However, in today's fast-paced society, many adults do not get enough sleep, jeopardizing their health in the process.
Experts recommend that adults aim for 7-9 hours of sleep each night to reap the benefits of quality rest. However, several factors can hinder a good night's sleep, including stress, irregular sleep schedules, and poor sleep habits. To improve sleep quality, it is important to establish a consistent sleep schedule by going to bed and waking up at the same time every day, even on weekends.
Creating an optimal sleep environment is also key. Make sure your bedroom is cool, dark, and quiet. Remove any distractions, such as electronic devices, and invest in a comfortable mattress and pillows. Before bed, avoid stimulating activities like watching TV or using electronic devices, as the blue light emitted can disrupt your sleep-wake cycle.
Regular exercise can also contribute to better sleep quality. Engaging in physical activity during the day helps to reduce stress and improve overall sleep patterns. However, it is important to avoid exercising too close to bedtime, as it can increase alertness and make it difficult to fall asleep.
By prioritizing quality sleep and following these practical tips, you can improve your overall health and well-being, allowing you to lead a healthier and more fulfilling life.
3. Physical Activity
Physical activity plays a vital role in maintaining a healthy lifestyle. It not only helps to keep our bodies fit and strong, but also contributes to our overall well-being. To maintain good health, experts recommend adults engage in at least 150 minutes of moderate-intensity aerobic activity or 75 minutes of vigorous-intensity aerobic activity per week.
Incorporating physical activity into our daily routines can be easier than we think. Taking regular walks, whether it's around the neighborhood, during lunch breaks, or with a friend, can help us meet our exercise goals. Instead of taking the elevator, opting for the stairs can also provide a quick burst of physical activity. For those who spend long periods sitting, using a pedaling device or taking short stretch breaks can help break up sedentary behavior.
Regular physical activity offers a multitude of health benefits. It aids in weight management, as it helps to burn calories and build muscle. Engaging in exercise reduces the risk of chronic diseases such as cardiovascular disease, diabetes, and certain types of cancer. It can also improve cardiovascular health by strengthening the heart muscle, lowering blood pressure, and improving blood cholesterol levels.
Incorporating exercise into our daily lives doesn't have to be complicated. By finding enjoyable activities that increase our heart rate and breathing, we can easily meet the recommended amount of physical activity and improve our overall health.
4. Stress Management
Stress management is an essential component of maintaining a healthy lifestyle. Chronic stress can have detrimental effects on both our physical and mental health. Incorporating stress relief techniques into our daily routines can help reduce stress levels and promote overall well-being.
One effective stress management technique is mindfulness. Mindfulness involves paying attention to the present moment without judgment. By practicing mindfulness, we can become more aware of our thoughts and emotions, which can help us better manage stress and make healthier choices.
Meditation is another powerful tool for stress relief. Taking just a few minutes each day to sit quietly and focus on our breath can help calm our minds and reduce stress. Meditation has been shown to have numerous benefits, including decreased anxiety and improved overall mental health.
Practicing gratitude is another effective way to manage stress. Taking time each day to reflect on the things we are grateful for can shift our perspective and bring us a sense of peace and contentment. Expressing gratitude for the positive aspects of our lives can help us build resilience and manage stress.
In addition to mindfulness, meditation, and gratitude practices, relaxation techniques such as progressive relaxation, guided imagery, and deep breathing can also be helpful. Progressive relaxation involves tensing and releasing different muscle groups to promote physical and mental relaxation. Guided imagery involves using our imagination to create relaxing and peaceful images that help reduce stress. Deep breathing exercises, such as diaphragmatic breathing, can activate the body's relaxation response and help us feel calmer.
5. Social Connections
Maintaining strong social connections is an essential habit for a healthy lifestyle. Social connectedness plays a crucial role in our emotional and physical well-being. Forming relationships with others and engaging in social activities can have numerous benefits.
Research has shown that people with strong social ties have a lower risk of developing chronic diseases such as heart disease and high blood pressure. Social interaction can also improve mental health by reducing feelings of loneliness and depression. Connecting with others helps us feel supported and understood, boosting our overall emotional well-being.
Even through virtual connections, social interaction can have significant benefits. In today's digital age, we have various platforms and technology that allow us to stay connected with friends and family, no matter the distance. Regular video calls, online communities, and social media can provide a sense of belonging and support.
To enhance social connections, consider engaging in various social activities. Joining clubs or groups with shared interests, volunteering in the community, attending social events, or participating in group exercises are all great ways to meet new people and form meaningful connections. Additionally, nurturing existing relationships through regular phone or video calls, sending messages, or planning virtual get-togethers can strengthen social bonds.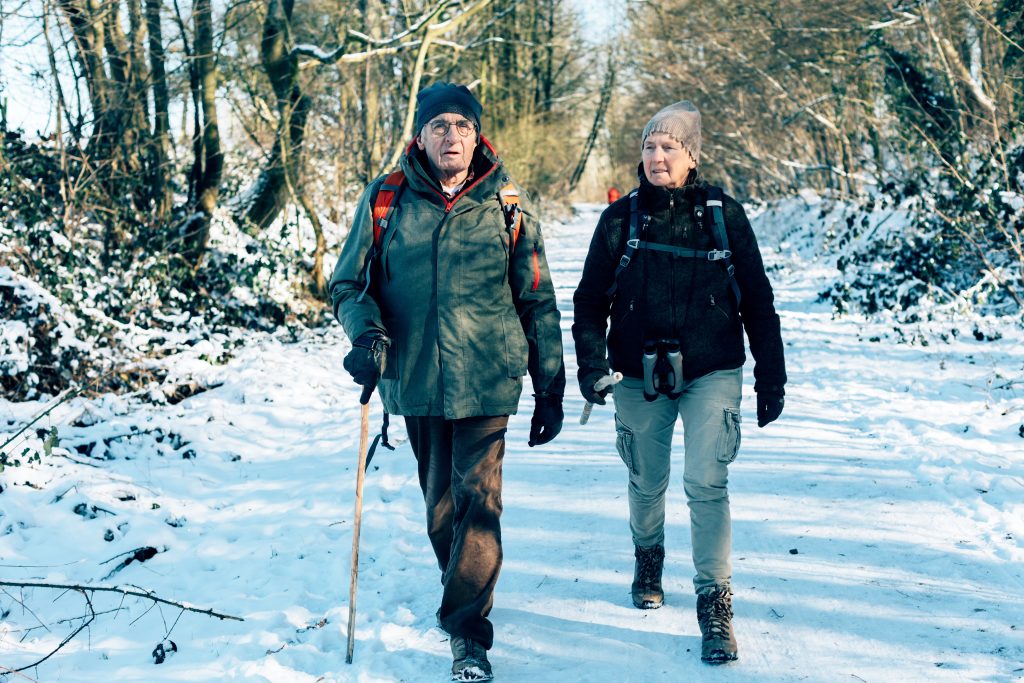 Conclusion
In conclusion, leading a healthy lifestyle is essential for your overall wellbeing. By following these five habits, you can easily incorporate healthier choices into your everyday life. Start by eating nutritious meals and snacks every day, exercising regularly, getting enough sleep, managing stress levels, and avoiding unhealthy habits like smoking or binge drinking. With dedication and focus, you should be on the path to living a healthier and happier life in no time.